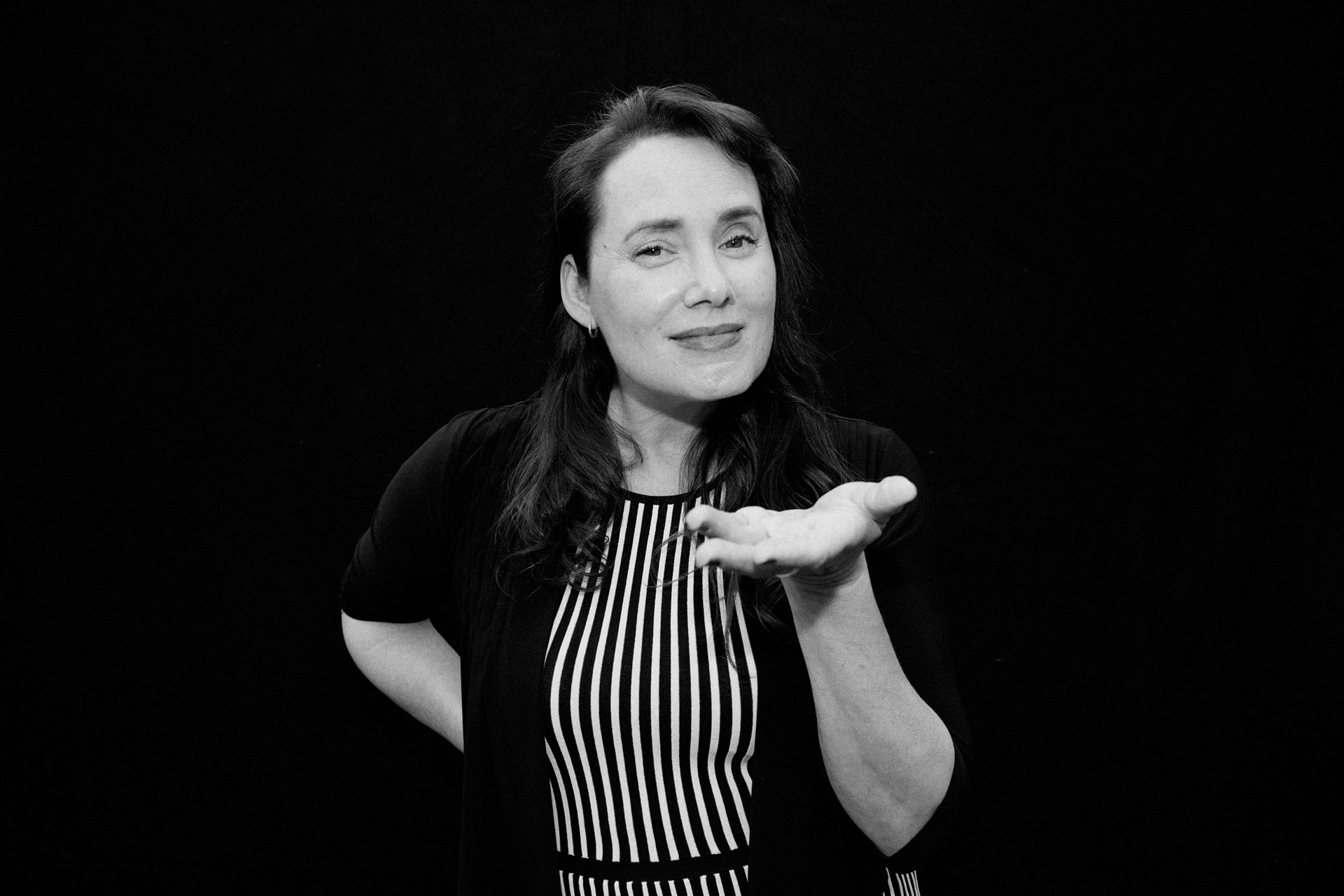 Jeanette Yoffe
Jeanette Yoffe is a foster-adoptee from New York. She was raised in the New York State Foster care system from ages 15 months old until 7 years old. It was deemed unsafe for her to remain with her first mother, Celia, due to mental illness and she went to live in a foster home on Long Island. She has a full sibling who also entered foster care, they were not reunited and he grew up in the Bronx.
She always felt like a "chameleon" and played many roles. So, Jeanette pursued a career in musical theatre and dance, not knowing her first mother was a performer and dancer. Jeanette continued to search for her identity and found her birth father, which resulted in an "unrequited reunion." This brought about many feelings, especially "the sense of not belonging" in NYC, which catapulted her to move to Los Angeles.
In 1999 she wrote and performed a one-woman show "What's Your Name, Who's Your Daddy?" This became a thesis for her life and was written to help the world understand and experience to the child's point of view about growing up in foster care and adoption. Listen on Audible.
She founded Yoffe Therapy Inc., a mental health center in Los Angeles which provides services to families, children, teens, and adults connected by foster care and adoption.
 In 2011 she started Celia Center Inc, a non-profit organization in Los Angeles supporting all members of the foster care and adoption constellation which includes birth parents, foster youth, adoptees, foster and adoptive parents as well as professionals working in the field.
Jeanette continues to seek her greater purpose, while continuing to shine a light on the vulnerabilities and strengths of the fostered and adopted person. She utilizes the arts in healing conversations with the Celia Center Arts Festival Adopting Resilience, Fostering the Art of Creativity: Voices of the Fostered and Adopted. @celiacenterla #celiacenter #jeanetteyoffe
​​@jeanetteyoffe #innocentpeople